Read StoryRoxanna ScottGolfweek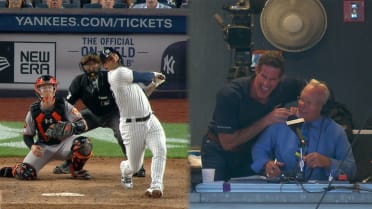 NEW YORK (AP) — Gleyber Torres walked to the plate in the eighth inning with runners on first and second, two outs and the Yankees ahead by five runs.
Baltimore called for an intentional walk, and who could blame the Orioles?
Torres hit three of New York's seven home runs in an 8-5, 11-8 doubleheader sweep Monday, including three-run drives in the fifth and sixth innings of the night game. Torres has 13 of New York's record 59 long balls against Baltimore this season, a big reason the Yankees have 14 consecutive wins versus the Orioles.
---
---
Categories: